Have you ever heard a Preacher preach, that was just different than what you are used to hearing? Maybe he is louder? Maybe he is more funny than usual? Have you ever walked away having heard a great truth, just from a peculiar source? The Bible gives us a few sermons from some peculiar preachers..
I. NOAH'S DOVE – Gen. 8:11 And the dove came in to him in the evening; and, lo, in her mouth was an olive leaf pluck off: so Noah knew that the waters were abated from off the earth.

The dove brought a message about the Promise of God
1. God's Promise-  He destroyed the land
2. God's Provision- He would supply a place to live
3. God's Protection-  He would not destroy Noah and His family.
God is Faithful. God's Promise, Provision and Protection are yours as well.. Listen to Noah's Dove preach this morning on the Goodness of God.
II. BALAAM'S DONKEY – Num. 22:28 And the LORD opened the mouth of the ass, and she said unto Balaam, What have I done unto thee, that thou hast smitten me these three times?

The donkey brought a message of the correction of God.
1. Sinfulness of Man – Balaam had betrayed God and ran from His Will.
2. Selfishness of Man – Balaam was focused solely on Himself.
3. Senselessness of Man – Balaam running made no sense, neither did his mistreatment of the donkey.
What good can come of a Christian running from God's Will… NONE. Listen to Balaam's Donkey preach about the Patience of God.
III. ELIJAH'S RAVENS – 1 Kings 17:6  And the ravens brought him bread and flesh in the morning, and bread and flesh in the evening; and he drank of the brook.

The ravens brought the message of the Provision of God in His Will
1. God Guides- God led Elijah out of the city to that brook
2. God Provides- God sent food, 2 meals per day, and water…
3. God Abides-  Every time those ravens came, Elijah knew.. God's presence was there.

You may be doubting and worrying about how you will make it in God's Will… College, Work, Surrendered to Ministry, Family Life, Health Problems, Issues..Shhh.. Listen to that Raven preach about the Provision of God in His Will…
IV. THE RICH MAN'S DOGS – Luke 16:21 And desiring to be fed with the crumbs which fell from the rich man's table: moreover the dogs came and licked his sores.

The dogs brought a message of the Passion of God's Love
1. They Loved the Unloveable – Beggar, only Dogs cared enough to pay attention
2. They Helped the Hurting – Dogs Licked the sores
3. They Spent Time with the Troubled – Dogs hung around the beggar…

How is your relationship with the other people in this room?There are hurting people in here, sad, troubled, bothered, upset people. You don't know about their home life. You don't know what all they are carrying… Listen to those Dogs preach about the Passion of God's Love…
V. SIMON PETER'S ROOSTER – Luke 22:60-62 And Peter said, Man, I know not what thou sayest. And immediately, while he yet spake, the cock crew. And the Lord turned, and looked upon Peter. And Peter remembered the word of the Lord, how he had said unto him, Before the cock crow, thou shalt deny me thrice. And Peter went out, and wept bitterly.

The rooster brought a message of the Power of God.
1.  Brought Peter Back – Peter remembered the word of the Lord
2. Bent Peter Low – denied the Lord 3 times…
3. Broke Peter's Pride – went out, wept bitterly –

Shh… can you hear that cock crow… that rooster is raising its voice for repentance.. If you are not where you need to be with God… come back.. If you are bent low in sin or worldliness… come up. If you have hit bottom, God's Power can restore you..
VI. HEROD'S WORMS – Acts 12:23 And immediately the angel of the Lord smote him, because he gave not God the glory: and he was eaten of worms, and gave up the ghost.

The worms brought a message of the Punishment of God. 
1. God Will Not Force- Herod had the chance to live for God…. He chose not to.
2. God Must Be First-  God is to be first in our lives… He will not settle for second.
3. God Can Move Fast- Immediately…. God can send judgment right away..

Do you hear those worms… they are preaching of the judgment of God… God will not force you to do right…  But God wants to be first… And when God has had enough, He will move fast in judgment… I am not sure which of these preachers that you needed to hear. But all bring messages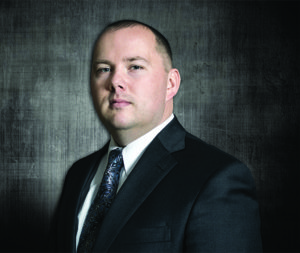 William Davis
Youth Pastor
Clays Mill Road Baptist Church
wwadavis@gmail.com