Leviticus 6:13 "The fire shall ever be burning upon the altar; it shall never go out."
Hello teenager, can I talk very seriously with you for the next few minutes?
If you are like many Christian teens, then sometime this summer you attended a youth rally, a conference, or camp and made a new or fresh commitment to the Lord. You were fired up for the Lord! You had big plans for getting into your Bible and praying every day, winning your friends to Christ and being the leader in your youth group. I'm glad you did! I'm sure your youth director, your parents and your preacher were very excited for you too.
But something always happens when you come back to "real life" doesn't it. The fire starts dying out and your red hot decisions for the Lord start to grow cold. You don't mean to. You start going back to your old ways, your old friends, and pretty soon you are just back to the old you. If you are honest, this happens just about every time, doesn't it? Many teens make the wrong assumption that either they just don't have what it takes or that it is impossible to stay on fire for God. Teenager – both of these are a lie! You can do and you can stay red hot for God, even in "real life"!
The reality of it is that you are fighting a battle against three enemies that will do everything they can to put out your fire for the Lord. They are: the world, the flesh, and the devil. These three enemies of your soul want you to stay as the cold and carnal Christian that you used to be. Through God's help you can beat these enemies. Beg God for help. Read your Bible for strength and instruction. Go to church to be equipped and encouraged in the fight against sin. Teenager, YOU CAN WIN THE BATTLE!
This devotion topic will be continued with four practical steps to keep your fire for God burning.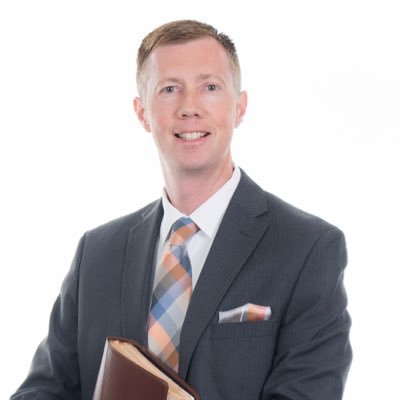 Robert Pophal
Associate | Youth Pastor
Open Door Baptist Church
Lima, Ohio
http://opendoorlima.com