Hosea 10:12 "Sow to yourselves in righteousness, reap in mercy; break up your fallow ground: for it is time to seek the LORD, till he come and rain righteousness upon you."
The springtime of life is the best time to plat seeds of right Ahh, springtime! Spring has to be my favorite season, followed by any season that isn't winter. Maybe spring seems so great because, at least where we live, winter is so bad. If you are under the age of 25 you are, seasonally speaking, in the springtime of your life. The four seasons are a good picture of the four seasons of life: Youth is springtime, Adulthood is summer, Retirement or our sunset years
represents fall, and our passing is winter.
Seasonally speaking the best time to plant seeds for a good harvest is in the springtime. If you plant too early or too late the conditions just aren't the best for a full crop. Many times the decisions we make in childhood don't have depth of heart and thought to be carried through into adulthood. On the other end of the spectrum if we wait until we are in our 20's and 30's to begin making good, long lasting decisions of living for God then the field of our lives are already filled with other things.
You are in seed sowing time. In large part the seeds you plant in your heart, mind and character now will be what you reap for the rest of your life. Our Bible verse challenges us to break up the ground of our life and sow in the seeds. Young person, get busy sowing a lot of the right seeds into your life and you will enjoy a lifetime of the right harvest. Get busy sowing a lot of the right seeds into your life!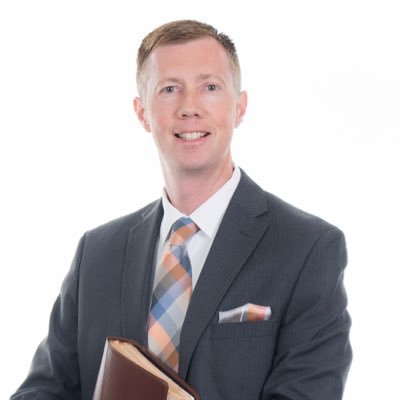 Robert Pophal
Senior Pastor | Rose Park Baptist Church of Holland, Michigan