Esther 8:10 "And he wrote in the king Ahasuerus' name, and sealed it with the king's ring, and sent letters by posts on horseback, and riders on mules, camels, and young dromedaries:"
God uses all types to get His work done. There as a REALLY important message that needed to get out: Deliverance! The king had granted to the Jewish people life and safety. It was an urgent message. It was an important message. It was a life changing message. It needed to go to everyone, everywhere RIGHT NOW! The king has hastened and pressed the messengers to get going and get this message our Right Now (8:15). God records a curious detail in verse 10 on how the message was delivered: by horses, mules, camels and young dromedaries. Now you may say to yourself, why O why would God think that important to record down in the Bible? That is a great question my
friend. There is a super fantastic truth here: God uses all kinds to get the good news out. Horses are swift, mules are extremely strong, camels and dromedaries are similar, but they live and thrive in different climates. The king needed the message to go everywhere and one type of messenger transport was not enough. God in His wisdom
created horses, mules, camels and dromedaries because He knew that sometimes the difference makes the difference.
Here is how this applies to you and me: There is an even greater King: King Jesus and He has given us a great and urgent message of life, forgiveness and deliverance from judgment. We call it the Gospel or Salvation and it needs to go everywhere and to everyone Right Now! God created you to be you because He knew that he needed you to go to where you can go and me to go where I can go. God uses different people different ways. You may be different from others, that's OK, God made you that way. God made you on purpose for His purpose!
God made YOU on purpose for His purpose!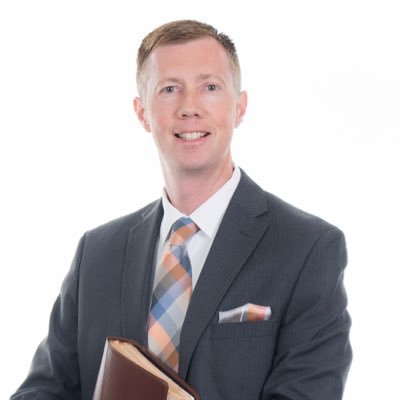 Robert Pophal
Senior Pastor | Rose Park Baptist Church of Holland, Michigan
ROSE PARK