Joshua 3:3 "And they commanded the people, saying, When ye see the ark of the covenant of the LORD your God, and the priests the Levites bearing it, then ye shall remove from your place, and go after it."
The people of Israel were on the brink of a brand-new life. They were about to cross the Jordan river and enter the promised land. God was giving them some specific instructions on when and how to go forward because they had not been there or gone that way before. They were thrilled and terrified all at the same time because they faced the unknown with new challenges, new enemies and new opportunities.  
I am struck by that little phrase at the end of verse three: go after it.  They were to wait for the Ark of God, which represented the presence of God, to show them the way to God. When they saw what way to go they were to simply, clearly, Go After It! 
Let's Go After It:  When God is clearly leading us to know Him, follow Him and to live for Him, then Let's Go After It!  What are you waiting for?  If you are waiting for someone else, they may never step out.  You, yes you step up, step out and Go After God! 
Let's Go After It: Where are the Christian young people that will say "God has called me, and I will Go After It!"  If God has called you to the ministry then Go After It!  Don't wait, don't delay, don't deny and don't quit – Just Go After it! 
Let's Go After It: There is an entire world out there that desperately needs to know Jesus.  Let's Go After It!  The Gospel message is the hope of the nations and the hope of your neighbor.  Let's Go After the lost souls all around us.  They are terrified of dying, they need a Christian who knows the Lord and who cares enough to share the gospel. 
Thought to Grow On It's Time for Christians to Go After It for God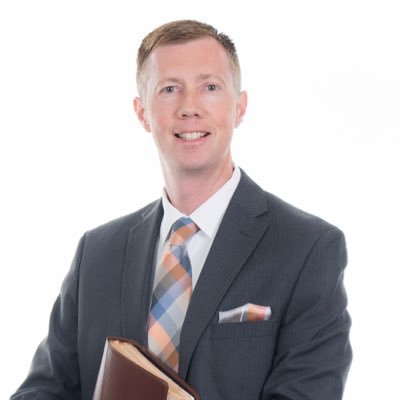 Robert Pophal
Senior Pastor | Rose Park Baptist Church of Holland, Michigan
Rose Park Baptist Church