Passage: Exodus 24:9-13
Exodus 24:12 "And the LORD said unto Moses, Come up to me into the mount, and be there: and I will give thee tables of stone, and a law, and commandments which I have written; that thou mayest teach them."
The call of God came to Moses to "Come up to me".  Did you catch that?  What direction did God want Moses to go in order to meet with him?  Was it to come across, or horizontal? How about down?  No, it was UP! God didn't come down to the level of the people He required Moses to come up to Him.  That call came many years ago but God has not changed and neither has His call.  All that would walk with Him and know Him must choose to "come up" to Him.
By the way, the movement in many circles to bring the worship and service of God down to a casual and comfortable level that is easy to adopt and acceptable to the world is not in the direction of God, at least not the God of the Bible!
God calls you and me to come up to Him because He loves us and wants us to have a part in our lives.  As I read and study the Bible I have noticed that none of the beliefs, behaviors, or attitudes found in the Bible are on the level with my current living nor are they below that level.  God always calls us higher in every area of our life.  Our heart should go higher, our speech should go higher, our motives should go higher.   Like the wonderful hymn says "I'm pressing on the upward way, new heights I'm gaining every day…".  How about you young person?  Are you ready and willing to walk away from the low living that surrounds you and come up to God?  The path to God always leads us upward!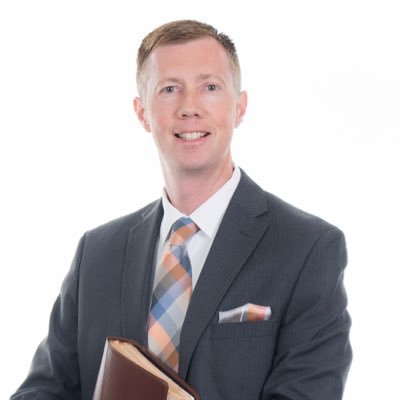 Robert Pophal
Associate | Youth Pastor
Open Door Baptist Church of Lima, Ohio