Judges 3:9 "And when the children of Israel cried unto the LORD, the LORD raised up a deliverer to the children of Israel, who delivered them, even Othniel the son of Kenaz, Caleb's younger brother."
Each generation needs spiritual leaders. Let me set the stage: All the great heroes had passed one. The stories of the
great thing God had done for His people in the past were just that: stories of the past. It would seem that God's power and personal presence were gone too. God's people were defeated and oppressed. No longer victors there were victims. Then along came Othniel! You know, the great Bible hero that everyone knows about and saved the day! Yea for Othniel!! What? You haven't heard of the great hero Othniel? His name doesn't roll of the list with Moses, David, Elijah or Peter does it. Well I guess that is more our fault than his, he is in the Bible after all! There are two things I think are important here: first, every generation needs spiritual pioneers and second, as long as God knows what we have done that is, or should be, good enough. Othniel has a special place in the Bible as the first Judge of Israel. He had no patter to follow, no example to walk after in his days. The great men were long gone. Othniel was willing to stand up and stand alone if need be to God's will. That is a spiritual pioneer and in every generation someone needs to stand up for God. Why not let that be you? So many are looking around waiting for someone else to lead the way, why not let that someone be you! Every generation needs spiritual pioneers, why not let it be you!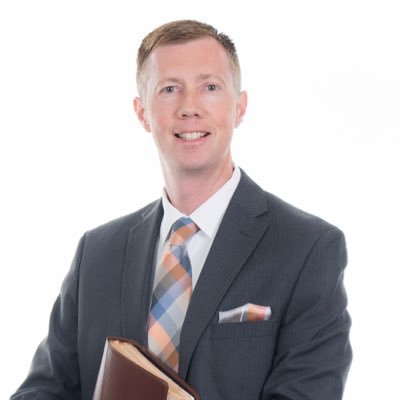 Robert Pophal
Senior Pastor | Rose Park Baptist Church of Holland, Michigan